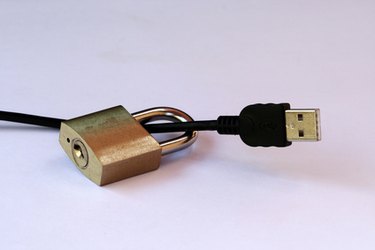 Disabling programs from launching automatically at startup can significantly accelerate your system's booting process and avoid consistent crashes. When several applications start simultaneously on the background, they are essentially competing for memory and CPU resources, and naturally tend to slow down your system. Removing unnecessary programs from startup is good practice; however antivirus programs can be an exception since they guard your system. If you need to disable McAfee from startup, consider manually launching it after the booting process has completed, if necessary.
Step 1
Go to the "Start" menu and click on "Run."
Step 2
At the command line, type "msconfig" (without the quotation marks), then click "OK" or press Enter. The "System Configuration Utility" window opens up.
Step 3
Click on the "Startup" tab located on the far right. A list of programs will display under the "Startup Item" column.
Step 4
Scroll through the list and locate the "McAfee" Startup Item. The check box will be checked (Enabled). Uncheck the check box corresponding to McAfee to disable it from Startup. Click on the "Apply" button, then confirm by pressing the "OK" button.