A computer virus is a small program that infects your computer and interferes with the proper functioning of your computer system. One of the most obvious symptoms of a computer virus is a slow computer. Additionally, computers that are infected with viruses may freeze or even crash. Computer viruses have the ability to spread over time. Thus, if you do not remove a computer virus, your computer can actually become slower. Fortunately, if you are using a PC, there are several tools available to help you remove a computer virus from your computer.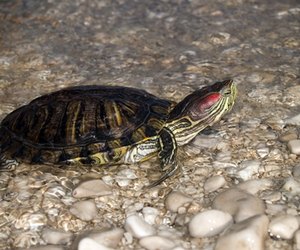 Turn Off System Restore
Step
Click on the "Start" menu and then right-click on "Computer" and select "Properties." The System Properties window opens.
Step
Click "System Protection" in the left pane of the System Properties window.
Step
Click on the "Windows System" drive listed under "Available Drives" and then click on "Configure." Generally, the Windows System drive is the "(C:)" drive.
Step
Check the box next to "Turn off system protection" and then click on "OK."
Restart Your Computer in Safe Mode
Step
Restart your computer.
Step
Press F8 continuously while your computer is booting up.
Step
Select "Safe Mode" from the list of advanced boot options.
Run Your Antivirus Program
Step
Open your antivirus program. If you do not have an antivirus program, consider purchasing an antivirus program or downloading a free antivirus program, such as AVG or Bit Defender.
Step
Update your antivirus program. Having an up-to-date antivirus program is necessary to detect and delete the newest computer viruses. If you do not know how to update your antivirus program, consult the manufacturer's homepage.
Step
Run a full scan of your computer using your antivirus program. Most antivirus programs give you the option of running a full scan or a quick scan. A full scan may take several hours, but it will scan your entire computer for viruses as opposed to just the areas where viruses are most commonly found.
Step
Restart your computer.