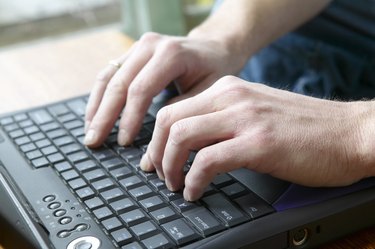 The "D" drive is typically the location of the recovery partition on a computer, storing the files and folders needed to restore the PC to its original state. Restoring the D drive on your Windows Vista or 7 computer can be necessary after system changes have made the files contained therein unstable or unusable. This can be done by reversing the system's state by using the System Restore utility.
Step 1
Restart your computer. Press "F8" as the computer is restarting, highlight "Safe Mode," and press "Enter."
Step 2
Click "Start" and type "System Restore" into the "Search" box.
Step 3
Press "Enter" to access System Restore, which appears at the top of the menu after typing it into the Search box and select "Use a different restore point."
Step 4
Select a restore point that was prior to the time you began experiencing problems with your D drive.
Step 5
Press "Next" to begin the restoration process. During this time your computer will be restarted and its contents will be reconfigured to that of the chosen date.