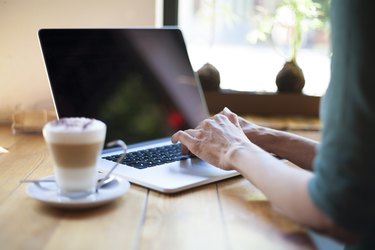 How to Stop Internet Explorer Script Error Messages. Sometimes Internet Explorer will give you script error messages when you are browsing the Web. You should not be alarmed. Script error messages normally occur when there is a problem with the programming on the Web page you are visiting and have nothing to do with Internet Explorer itself. In most cases, you will still be able to view the Web page in question, even with the script error. If you find you are getting a lot of script error messages and find them irritating, you can take measures to stop Internet Explorer from showing them to you. Internet Explorer is set to automatically debug the Web sites it visits. By disabling the debug feature, you can eliminate the possibility of getting script error messages while you are online.
Stop Those Pesky Script Errors
Step 2
Select 'Tools' from the toolbar menu.
Step 3
Choose 'Internet Options.'
Step 4
Click on the 'Advanced' tab.
Step 5
Scroll through the list of options until you see the heading labeled 'Browsing.'
Step 6
Put checks in the boxes labeled 'Disable Script Debugging (Internet Explorer' and 'Disable Script Debugging (Other).' When you have done this, click 'OK.' You should no longer see script error messages when you cruise the Internet.
Things You'll Need
Connection to the Internet

Internet Explorer

Computer
Tip
Any time you find yourself with more questions than answers regarding how to stop script error messages in Internet Explorer, point yourself in the direction of the Internet Explorer FAQs page (see Resources below). Remember, Internet Explorer runs best with a Pentium processor and requires at least 64 MB of memory to operate. A high-resolution monitor will go a long way toward giving you the best possible picture quality, but is not a requirement for running the program. Security is built in to Internet Explorer. You are automatically protected from spyware, adware, phishing and pop-up ads when you download the program. You can also adjust your Internet Explorer settings to manage cookies and objectionable Web site content on your own.
Warning
These instructions are only valid with Internet Explorer 7.0. Other versions of Internet Explorer may have different steps for avoiding script errors.