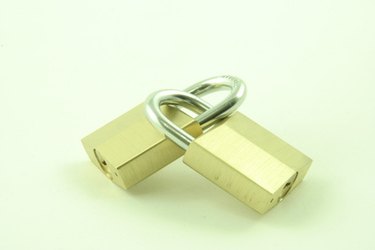 There are two scenarios that could apply to password synchronization between a remote computer and a corporate network via a virtual private network, or VPN connection. The first scenario is where your computer was issued to you by the information technology department of your company and it was configured with a domain user account. In this scenario, your passwords were synchronized for a period of time after you received your unit, but for reasons of network policies or administrative changes, the passwords are no longer the same. If this scenario describes your situation, there is a simple solution.
The second scenario is where you are attempting to use a remote computer that was not already a part of the corporate network domain. An instance of this would be where you are using your home computer to connect to the corporate network using VPN connection information that you received from the company IT staff. If this scenario describes your situation; unfortunately, you will need to contact someone inside your IT department to assist you with this issue as there is no "non programmatic" way to synchronize the two passwords without a common domain user account.
Synchronize
Step 1
Log onto your remote computer using your existing local password.
Step 2
Log onto your corporate VPN connection using your domain network password.
Step 3
Press the "Ctl-Alt-Del" keys.
Step 4
Select "Lock This Computer."
Step 5
Press the "Ctl-Alt-Del" keys to unlock the computer.
Step 6
In the password field, enter the password you used for the VPN connection. This will force a synchronization between the local computer and the corporate domain.