Funding a new TV can take months of hard work and saving, so finding problems with it is worrying. The first thing you'll want to do in this situation is find the cause of the issue. There are a variety of things you can do to troubleshoot your Panasonic Viera TV before calling a service technician.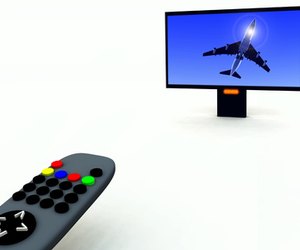 Step
Unplug the power cable from the electrical outlet. Blow off any dirt and dust on the prongs and plug it back into the socket.
Step
Replace the the batteries in the remote control, if the TV isn't responding to it.
Step
Check your fuse or breaker box to ensure power to the TV's outlet is on. If the fuse is blown, replace it. If the breaker has been tripped, flip the switch.
Step
Check that all connections on your Panasonic TV are stable and not loose. Call the manufacturer if they seem faulty.
Step
Move the TV antenna to higher ground, if you are having a problem with the signal.
Step
Clean the whole TV with a soft, lint-free cloth. This can prevent future problems caused by dust and dirt getting into the unit.