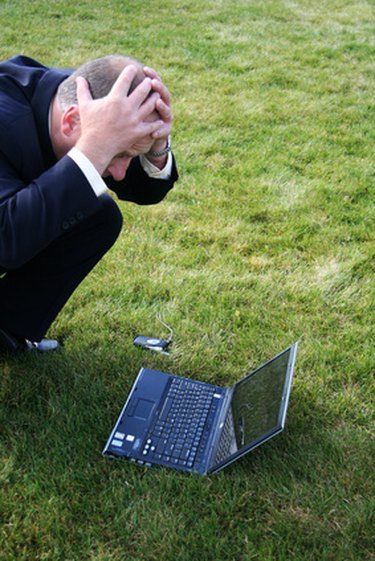 VLC Media Player, free for download at Videolan.org, is a powerful video player and transcoder (converter), capable of capturing and exporting streaming video, as well as converting to and from a number of audio and video formats. There are several ways to troubleshoot your VLC Player, depending on the problem. It may be a simple problem--as easy as quitting and restarting VLC--or a more advanced problem involving your video card. Other common playback problems with VLC may be due to your Preference settings or from trying to play a codec that is not currently installed in your player. If you have a problem you cannot fix by using any of the means here or at VideoLan.org, you can report it to VideoLan.
Fixing VLC 'Bugs'
Step 1
Reset your Preference settings under the "General" tab, quit VLC and restart.
Step 2
Try deleting VLC's configuration file, which is located in your user directory.
For Windows XP users, VLC can be found in your C-Drive: C:\Documents and Settings%username%\Application Data\vlc\vlcrc
For Mac OSX Users: HOME/Library/Preferences/VLC
Download and re-launch VLC.
Step 3
Upgrade your video card from its manufacturer; for many, this is a free upgrade. Or, try disabling your video's overlay by clicking "Preferences/General/Video" and de-selecting "Overlay Video Output."
Step 4
Change your video "output module" by clicking "Preferences" and selecting "Video." Click "Output Modules" and try choosing a different option (VideoLan suggests trying the "DirectX video output," which claims to have helped many people who experience "purple video").