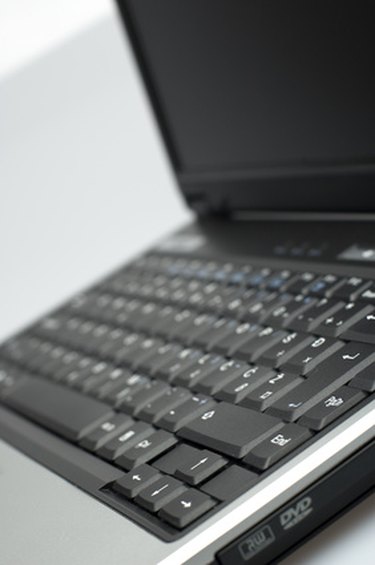 Turning your laptop screen off when you're not working can help you conserve your battery or electricity. Since your laptop screen isn't a separate monitor as with a desktop computer, however, it can be difficult to figure out how to turn off the screen separately from the rest of the computer. There are several simple, free ways to accomplish this task.
Change Power Settings
Step 1
Click "Windows," then open the Control Panel (or go to "Settings->Control Panel," depending on your menu configuration).
Step 2
Open "Power Options." Under "Turn off monitor," select a one-minute time limit for how soon the monitor should turn off if the laptop is running from electricity or the battery.
Step 3
Leave the laptop alone. The screen will shut off after one minute.
Step 4
Move the mouse or press a key to turn the screen back on. Change the power settings back to their original version to prevent the screen from shutting off when you don't want it to.
Application to Shut Off Screen
Step 1
Download a free application to shut off your laptop screen. Two options are Turn Off LCD and m_off.
Step 2
Unzip the contents of the folder using an unzipping program, such as WinZip or WinRar.
Step 3
Move the file to your desktop or other convenient place. You can also create a keyboard shortcut by right-clicking the file icon and adding a shortcut key under the "Shortcut" tab.
Step 4
Double-click the file (or use a shortcut) to turn off your laptop screen.
Create Shortcut
Step 1
Download NirCmd, a free program which you can use to create shortcuts. Unzip the file and save it somewhere convenient.
Step 2
Right-click on your desktop. In the menu that pops up, go to "New->Shortcut."
Step 3
Click "Browse" and locate NirCmd.exe. Type a space after the location (which should be surrounded in quotes) and add "cmdwait 1000 monitor off" (without quotes). For example, if you have NirCmd saved in the folder "Program Files," the text should look like this:
"C:\Program Files\nircmd.exe" cmdwait 1000 monitor off
Step 4
Click OK to create the shortcut. Double-click the shortcut to turn off your laptop screen.
Things You'll Need
Turn Off LCD

M_off

Unzipping program

NirCmd