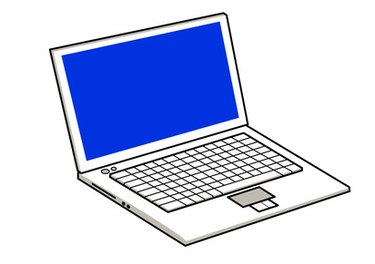 Skype is an online phone service. It is a good-quality, low-cost service ideal for small businesses and homeowners. It costs about $60 a year to call anywhere in the United States and several countries at no extra cost. One problem users report with Skype is in turning on the microphone. If your computer freezes and you have to shut it off, you will need to reset the microphone and headphones on Skype. In most cases, however, Skype will maintain its settings.
Step 1
Plug the headset or microphone into the computer. If you will use the built-in microphone, set the computer to work with that microphone.
Step 2
Open Skype, and sign in. Once the program opens, click the "Contacts" tab, and click on the "Echo/Sound Test Service" tab. Click on the "Call" tab on the right side of the screen. Record your message, and listen to see if the microphone is working. If it is, don't change any of the settings. If it isn't working, move to Step 3.
Step 3
Press the "Tools" tab. Click on the "Options" tab, and a new screen will come up. Press the "Audio Settings" tab. Make sure the microphone setting are on high. Click the down arrow on the microphone settings, and set the program to read your microphone. Click on the "Save" tab at the bottom of the page. If you are having problems hearing through the headset or speakers, the speakers setting is right below the microphone. Usually, both of these settings need to be reset if there is a problem with one of them.
Step 4
Go back to the "Contacts" page, and make another test call. If the sound isn't working, change the microphone settings in Step 3. Change the settings until you find the correct setting for your microphone.
Tip
Test calls are free. If you have problems with the audio or microphone, make a test call to see if the problem is in your settings.
Get a good-quality headset to use for your calls. If you want to use a regular phone, Skype sells phones that plug into your USB port. Some have good quality, but the headsets sound better than the phones.