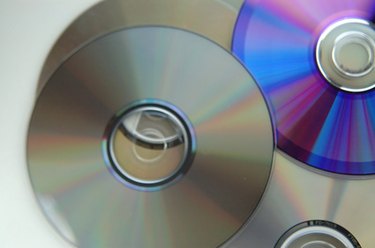 Programs with missing files can thwart your operating system's best attempts at uninstallation. Incomplete programs must be removed manually, but simply deleting the program's folder doesn't clear all remnants of the program from your system. These bits and pieces left from old programs can slow your machine and even cause errors.
Reinstall to Uninstall
Most of the time when you're having trouble uninstalling a program from the Start menu or from Add/Remove Programs in the Control Panel, it's because of a missing installation "log file." This file contains a list of program components that were copied to specific locations on your hard disk when the program was installed. The best way to fix this problem is to dig up your installation discs and reinstall the program over the old copy. This should fix the log file problem and allow you to uninstall as you would normally.
Use an Uninstallation Software Utility
Using an uninstallation software utility program is a great way to cleanly uninstall incomplete programs. Simply download the uninstallation utility of your choice and use it to remove your unwanted application. Bear in mind that trial or shareware versions of utility programs may not give you full functionality and may need to be purchased to fully work, or uninstalled after the trial period ends.
Manual Uninstall
If reinstalling didn't work or you don't want to purchase a program, you can manually delete all program data. Browse to Windows/Program Files and find the program folder. Click on it to select it and hit the delete key on your keyboard. The program is now deleted, but there still will be shortcuts to it on the desktop and in the Start menu. Delete these shortcuts also. This manual uninstall method is a last resort, as there will still be registry entries left in the system that can bog down your system.