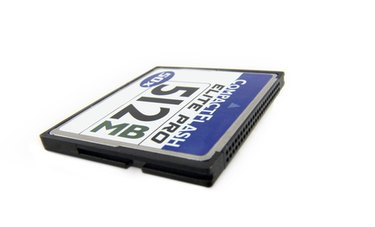 SDHC stands for Secure Digital High Capacity. This is a high-capacity flash card that can hold anywhere from 8GB to 16GB of information. When your card reader isn't working and cannot recognize the flash card in your computer, this is probably a driver issue. When the driver is not installed or is outdated, the computer will not be able to find the SD card in your card reader. Updating this driver will not take the skills of a computer repair shop. You can easily do it yourself with a few clicks of the mouse.
Step 1
Search for "Update" from the search bar in your "Start" menu.
Step 2
Click "Windows Update" in the window that appears.
Step 3
Click "Check for updates" in the Windows Update software.
Step 4
Click on the "Card Reader" update from the menu.
Step 5
Click "Install Updates" at the bottom of the software window.