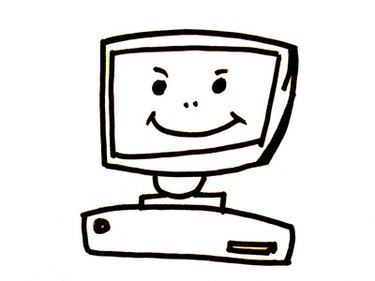 Update the ATAPI or AT Attachment Packet Interface hardware on your Windows PC by using the device manager utility already on the machine. A driver allows a given hardware device to interface with the other components attached to the computer as well as the main circuit board or motherboard. Only with up-to-date drivers can ATAPI hardware perform their important job of allowing the connection of not only hard drives , but also DVD and CD drives to the same location on a computer's motherboard.
Step 1
Right-click on the "Start" button to open the start menu.
Step 2
Click on the "Control Panel" option located in the Start menu. Now that the control panel window is open click on "System and Security."
Step 3
Open the "Device Manager" with a click. The device manager window includes a list of the devices installed on your computer. The devices are arranged in groups according to what function they serve.
Step 4
Open the "IDE ATA / ATAPI Controllers" heading to reveal a list of the ATAPI devices used by the computer. Double-click on the ATAPI device for which you wish to update a driver to open a hardware device properties window.
Step 5
Click the "Driver" tab in the hardware device properties window and then press the "Update Driver" button. The driver update utility will open.
Step 6
Click the "Search Automatically for Updated Driver Software" option to set Windows on a search for a new driver for the ATAPI device. After the updated driver is found Windows installed it automatically and you may resume normal use of your PC.