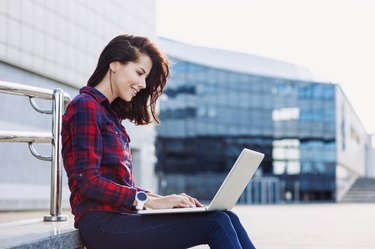 There are a variety of Web browsers one can use to surf the Internet. The developers for these Web browsers will create patches and updates for these browsers from time to time. These browser updates can make the browser run more smoothly, fix any errors in the previous edition and even increase your security while on the Internet. The process for updating the Firefox browser is slightly different than the one used to update Internet Explorer.
Internet Explorer
Step 1
Visit the Microsoft Update website.
Step 2
Click the "Express" button. A scan will run, and any available Internet Explorer updates will be listed near the bottom of the update website.
Step 3
Click on the "Install Updates" button near the top of the website. The Internet Explorer updates and other Windows updates will be installed.
Step 4
Restart your computer, and open Internet Explorer after logging in. Your browser will be updated.
Firefox
Step 1
Open a Firefox browser window.
Step 2
Click "Help" at the top of the browser. Numerous options will appear in a drop-down menu.
Step 3
Click "Check for Updates." A window will open and a scan for Firefox updates will occur. Any available Firefox updates will be listed in the window.
Step 4
Click "Get the New Version" to install the Firefox updates. You will be notified when this update concludes and a new window will open.
Step 5
Select "Restart Firefox Now" in this window. Firefox will then be updated.
Tip
You can also update your browser by downloading the latest updates directly from the homepage for that particular browser. This is done by clicking the appropriate download link on the browser's Web page.