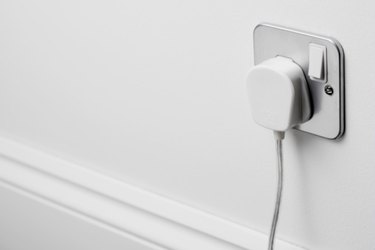 A car charger is equipped with a connector that fits inside of your 12-volt cigarette lighter receptacle in your vehicle, and does not come with a two- or three-pronged plug traditionally used in a standard power outlet. If you don't want to pay the sometimes high cost of a new home or travel charger, you can use your car charger in the house using a power adapter. The adapter is generally a more cost-effective option to purchasing a new charger.
Step 1
Connect a car charger to wall charger adapter to a power outlet in your home. The adapter contains a circular slot that fits the car charger connector.
Step 2
Insert your car charger connector into the slot and wait for the power light to come on, indicating that it's ready to charge.
Step 3
Connect the car charger to your cell phone or MP3 player as usual and wait for it to finish charging.