Fill colors in Excel 2010 and 2013 usually fill each cell with a single solid color, no matter how large the cell in question. To add two background colors to one cell, use the Two Colors fill effect to create a gradient.
Step 1: Format Cells
Select the cell you want to fill, right-click the cell and choose Format Cells.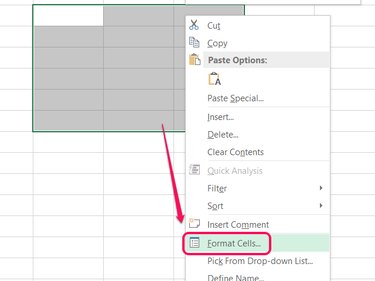 Step 2: Open Fill Effects
Open the Fill tab and click Fill Effects.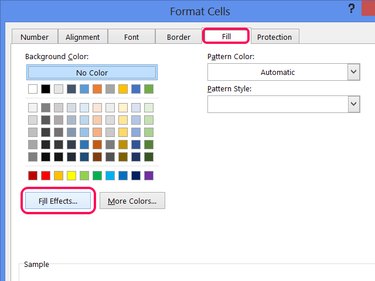 Step 3: Pick the Two Colors
Choose Two Colors, and then pick the two colors you want to use with the Color 1 and Color 2 selectors.
Step 4: Pick a Style
Pick a shading style and choose one of the variants.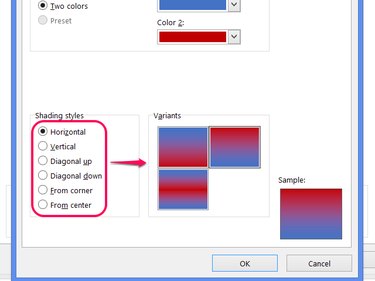 Step 5: Apply the Colors
Click OK on both open windows to set the new fill colors.