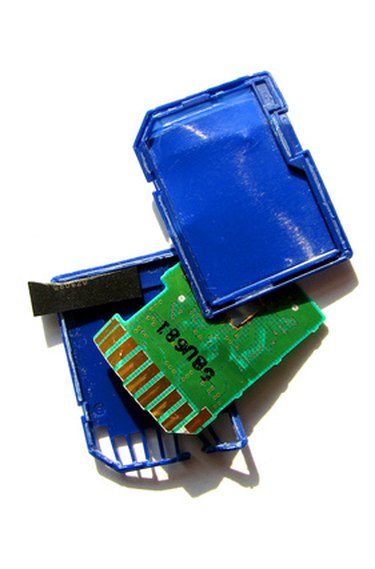 A Secure Digital (SD) card is a small memory card developed by Panasonic for use in mobile devices such as smartphones and digital cameras. The Micro SD card is a smaller, more compact version of the original SD card. The Micro SD card ships with a standard-sized SD card adapter. The Micro SD card fits into the SD card adapter, so that the card may be inserted into a standard SD card reader on a computer. Many computers and laptops include built-in SD card readers. However, external SD card readers are inexpensive and may be connected to a PC or laptop using a USB connector cable.
Step 1
Insert the Micro SD card into the SD card adapter and ensure the SD card reader is connected to the computer.
Step 2
Insert the SD card adapter, with the Micro SD card inserted, into the SD card reader. Windows will register the device as a "Removable Drive" and assign the disk the next available drive letter.
Step 3
Right-click Windows "Start" and click "Explore" to open the Windows Explorer file navigator.
Step 4
Click on the "Removable Drive" option in the left navigation pane of Windows Explorer. The contents of the SD card will list in the right pane.
Step 5
Copy (or move) files in or out of the SD card directory by dragging and dropping the files using the right pane in Windows Explorer.
Things You'll Need
SD card reader connected to the PC or laptop

SD card adapter for Micro SD card