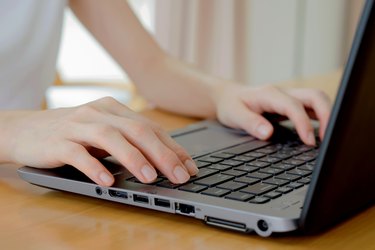 The Function Keys F1 through F12 that line the top of your keyboard gives you quick access to specific functions in Windows. These keys are also useful when trying to navigate through an application or when troubleshooting your PC.
Step 1
F1 reveals the help menu of the application you are currently running. If no program is open, then F1 will expose the help menu of Windows.
Step 2
F2 allows you to rename a file that is highlighted at the moment.
Step 3
F3 will open the Windows Find files feature.
Step 4
F4 activates the address bar in Internet Explorer.
Step 5
F5 will refresh the website being viewed in your Web browser.
Step 6
F6 moves the cursor around within a program.
Step 7
F8 allows you to enter Safe Mode if pressed before Windows boots.
Step 8
F10 activates the Menu bar in most programs.
Step 9
F11 changes the Internet Explorer to fill the screen when open.
Step 10
F7, F9 and F12 have no function in Windows unless designed specifically for a certain application.