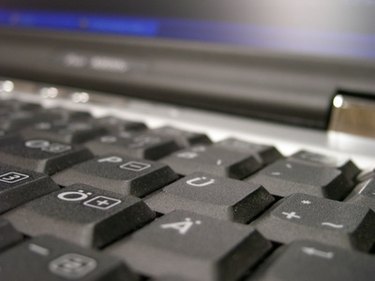 When you have a Toshiba laptop that is no longer working properly, you have the option to restore the laptop back to its original factory settings. Normally you can use system restore disks to restore your Toshiba. However, if you don't have access to system restore disks, you can use the Toshiba laptop restore key. When using this restore key your computer hard drive will be wiped clean. Therefore, if you have access to any files you want to keep, you should back them up to an external source before performing the system restore.
Step 1
Power off your Toshiba laptop. Wait until the laptop is completely shut down before moving to the next step.
Step 2
Hold down the "0" key on your Toshiba. While holding down the "0" key, press the power button to turn the laptop back on.
Step 3
Continue to hold the "0" key until you hear a series of beeps. You will be prompted to confirm your intentions to perform a system recovery. Select "Yes" to confirm.
Step 4
Click the option that is labeled "Recovery of Factory Default Software."
Step 6
Select the option labeled "Recover to Out of Box State."
Step 7
Click the "Next" button twice to start the recovery process. You will receive a message advising you when the system restoration is complete.