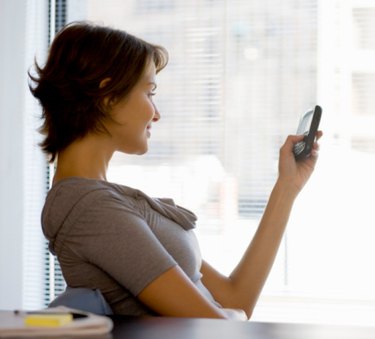 The iPhone retains a history of your incoming and outgoing calls in the "Phone" section on the device, and allows you to export your call history by backing up your information to iTunes. According to Apple, the iPhone's call history is bundled with other information during the backup process and saved in the backup folder found on your computer. In the event you need to pull up your call history from a previous date it can be found in the earlier backup logs.
View Call History
Step 1
Tap the "Home" button on the iPhone, followed by sliding your finger against the screen's unlock bar.
Step 2
Click the "Phone" icon, and click the "Recents" icon.
Step 3
Click "All" to view both incoming and outgoing calls, or tap "Missed" to view missed incoming calls.
Export Call History
Step 1
Connect the dock connector cable to the iPhone and to the USB port on your computer.
Step 2
Open iTunes. Right-click "iPhone" in the iTunes' side window, and click "Back up."
Step 3
Right-click the iPhone's tab, and click "Eject" after the backup is finished.