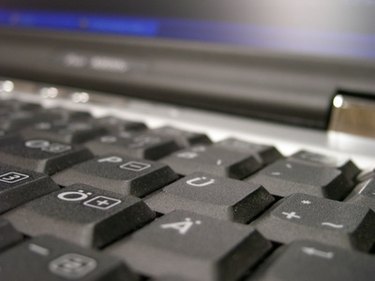 Laptops get their portable power from a battery attached to the computer. Two common battery types, the 6-cell and the 9-cell, vary in strength, function and cost. Comparing the two will help you decide which is best for your laptop.
Charge Time
The main difference between the two batteries is how long they hold a charge. While charge times vary according to battery quality, computer hardware and use, a 6-cell battery charge commonly lasts two to four hours while a 9-cell battery charge can last from four to seven hours.
Physical Size
Incorporating six smaller batteries, 6-cells are about two-thirds the size of 9-cells, which have nine smaller batteries. A 9-cell battery may feel uncomfortably bulky on a smaller laptop.
Cost
As of July 2010, a 6-cell battery costs between $60 and $100; a 9-cell battery typically goes for between $100 and $200.
Computer Hardware
Your battery's longevity depends on your computer's hardware and how you use the computer. For example, a 6-cell battery may last three to four hours on a small 10-inch netbook. On a 17-inch gaming laptop, it might last only half that time.
Lithium-Ion
Whether you go with a 6-cell or a 9-cell, make sure it's lithium-ion or a similar newer battery technology. Older battery types, such as nickel cadmium, are lower quality, hold less charge and could explode if charged improperly.