The Android X86 project ports the open-source version of the Android mobile operating system for computers and tablets; the "X86' refers to a 32-bit X86 processor. This project is small and unaffiliated with the official Android system. The system doesn't have traditional system requirements, as with a standard operating system, but rather a list of tested systems. When installing Android X86, choose a release that best matches your computer.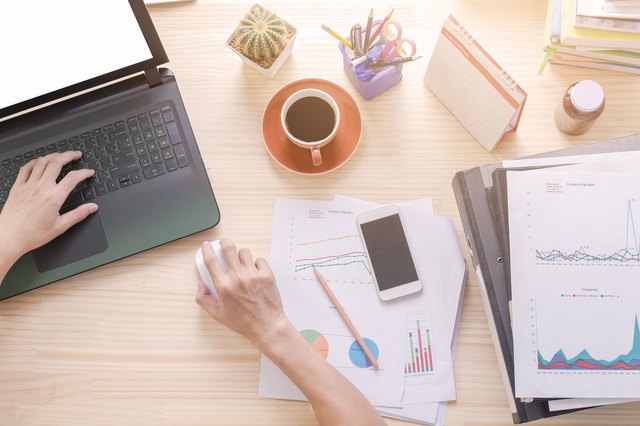 credit: jes2ufoto/iStock/Getty Images
Tested Systems
Android X86 has been tested with six different systems and manufacturers. The system has installation files configured for ASUS-brand laptops and EeePCs, as well as the Dell Inspiron Mini Duo Tablet PC. The rest of the tested computers are actually tablets, including the Lenovo ThinkPad x61, the ViewSonic ViewPad 10, the Samsung Q1U and the Viliv S5. Even if your computer is one that has not been tested, you can still try out Android X86. The Android X86 developers recommend choosing a release closest to your system, or creating a target based on instructions on the Android X86 website.
Download Android X86
All downloads on Android-X86.org come in ISO format -- a file that contains the exact copy of a disc. Downloads are separated as deprecated, stable releases and unstable releases. Your best bet is to choose a stable release that matches your computer. An ISO file is typically burnt to a CD, but the ISO files are only around 70MB and would fill only about 10 percent of a disc. The easier method is to create a bootable USB drive. Android-X86 recommends using ythe UNetbootin application. If you want to create a bootable CD, Windows also offers Windows Disc Image Burner.
Install Android X86
You don't necessarily need to install Android X86 to run it on your computer. You can use the system directly from your USB or CD. When you see the Android boot menu, select "Live CD - Run Android without Installation." This is good for testing system compatibility before installing the system. If you want to install it, select "Installation - Install Android to Hard Disk." Choose a partition from the partition menu; you can install to an external hard drive or USB drive, or to a partition on your system. Choose a format for your system. Ext2 and ext3 are Linux file systems, while NTFS is the default Windows system. FAT32 is a basic system compatible with multiple operating systems, but Android X86 cannot save to FAT32. Choose "Yes" when you are asked if you want to install the bootloader. If you have Windows installed, the system will ask if you want to include Windows in the bootloader. Once the installation is complete, you'll have the option to run Android X86 or reboot your computer.
Potential Errors
Due to the large amount of untested computers, you may find that Android X86 isn't a stable operating system for your computer. The release notes for the stable Android X86 release indicate that the camera recorder does not work. You also cannot access Wi-Fi and Ethernet simultaneously. Your computer may not be able to handle the suspend option while running Android X86. These errors should not affect your use of Android X86 on your computer.