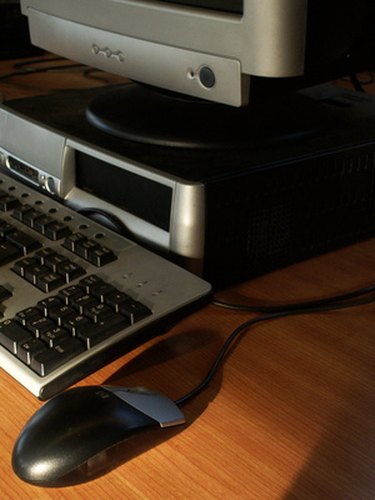 There are many desktop publishing programs on the market, but Microsoft Office Publisher, also known as the MS Office Publisher, helps you create your marketing materials professionally without hiring a professional. Even without graphic design experience, you can create quality results for your email newsletters, regular newsletters, greeting cards, postcards and brochures.
Task Feature
An advantage of this application is that new users can instantly use this type of publisher by using its MS Office Publisher Task feature. It is like your very own office assistant right off of your computer. It gives you tips with all aspects of your publications, from personalization and preparing your market base, to helping you with more technical tasks such as working with images and reusing content. Managing and tracking your marketing campaign is easier as well because of the integration of the MS Office Publisher with the MS Office Outlook. The dashboard on your Outlook helps you customize types of reports you need to monitor any activity with your business contact. A customer list can also be made so that your publication is targeted to a specific customer base which can be sourced from all MS Office applications.
Customizable
Another advantage is easy customization using Design Tools. If you are having a hard time coming up with a publication design from scratch, the ready-made templates can easily be customized to suit your style and taste. With the Design Checker, you can proofread your work easily before sending it out, and it will alert you of any potential problems with just one click of the button. Your publication can also be incorporated with existing databases such as MS Excel or MS Access that you might have to ensure reliable information is included in your publication. Its contents, texts and pictures can be easily included in your work. If you are not completely satisfied or impressed with templates within the publisher, you may access the Office Online and choose from a wide array of templates. This is advantageous compared to other desktop publishers, because templates from the Office Online are free and you do not have to purchase or pay for additional templates you might want to use.
Faster
Lastly, the most advantageous feature that the MS Office Publisher can offer is that it helps you maximize your time. Frequently used texts and photos are stored in the content library so that you can use them again in different publications you will create in the future. Sharing is also now easier because your work can simply be converted to easy readable files such as PDF and XML without using third-party tools. Options are also available for online readable PDF files for e-book writers to publish their works online.
In Summary
The benefits of the MS Office Publisher are endless. Being a user-friendly application, it will it help you manage your work and help you get the job done with its organized and easy to understand interface. You will no longer haveto hire people to do different aspects of your digital marketing campaign. With professional-looking publications every time, you are sure to reach your target market with confidence.