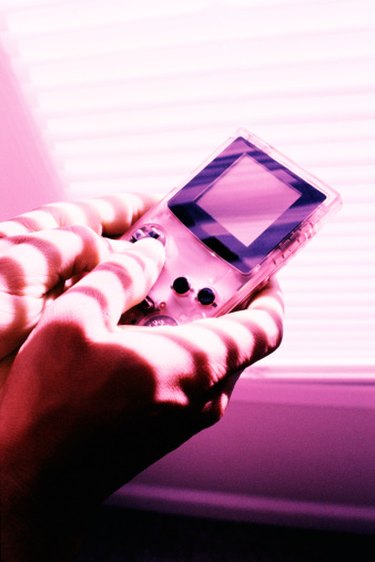 Visual Boy Advance is a popular emulator for the Game Boy and Game Boy Advance. Visual Boy Advance allows you to play ROMs, or digital images, of games for either system on your computer. Properly configuring Visual Boy Advance will help improve your gaming experience.
Audio
Select the "Options" menu, and click "Sound." Choose "44hz" for the best sound quality. In addition, make sure that the options "Channel 1" through "Direct Sound B" are all checked. You can also set Visual Boy Advance's volume on this menu.
Video
Because Game Boy and Game Boy Advance games run in a very low resolution, it is not recommended to run the game in full screen. The downside to running in a small window is that the graphics and text may appear difficult to read. Instead, click "Options," select "Video," and try "1x" through "4x" until you find a good compromise. The "Vsync" option is also recommended, as it forces Visual Boy Advance to match your monitor's refresh rate.
Frame Skip
Select the "Options" menu and choose "Frame skip." Make sure that "Automatic" is not checked. This setting can cause interference and a "stuttering" visual effect. Next, select "0" from the menu. This should ensure the smoothest possible playback. If your game appears to be running too fast, you can also use the "Throttle" option to force it to slow down.
Troubleshooting
Visual Boy Advance may have difficulty running smoothly on older hardware. If this is the case with your computer, try lowering the screen size and audio quality. Additionally, you can click the "Options" menu, select "Frame skip" and choose a value above 0. Though this setting will cause an unpleasant visual "stuttering" effect, it will also increase overall performance.