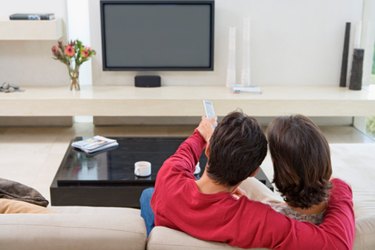 The Roku digital video player debuted in 2008 and is a dedicated Internet television device that allows users to watch streamed Internet programming on their television without the need for a separate computer. Roku partners with Internet streaming content providers to create "channels" that their users can subscribe to.
Products
As of May 2011, the Roku is available in three different models: the Roku HD, Roku XD and the Roku XDS. Roku HD is the basic model and includes built-in wireless (802.11 b/g) and wired network connections, an HDMI output and is capable of playing 720p high definition video. The mid-grade Roku XD model builds on the basic features by adding an Instant Reply function to the remote control, an 802.11 N capable wireless card and can play 1080p high definition video. The premium Roku XDS adds dual band wireless networking, includes component video and audio outputs as well as a USB port for viewing non-streaming videos, music and photos.
Requirements
All Roku devices require a broadband Internet connection. The manufacturer recommends a broadband Internet connection speed of at least 1.2 Megabits (Mbps) per second for optimal playback.
Supported Services
Roku supports a variety of free, on-demand video and media services including Pandora streaming radio, Flickr photo and video and CNET technology television. Roku also supports subscription Internet media providers like NHL GameCenter LIVE, Netflix and Hulu Plus.
Limitations
Roku digital video players do not include a television tuner card and cannot be used to watch over the air broadcast television. The device does not have digital recording capabilities. As of May 2011, only the Roku XDS model can playback non-streamed digital video files. Internet video provider YouTube is no longer available on the Roku. Parental controls are limited to a required PIN for adding channels; content restriction based on rating is not available.
Alternatives
The Logitech Revue with Google TV and Apple TV are two competitors to the Roku. Both have similar functionality but their hardware and interfaces differ from the Roku. The PlayStation 3, Xbox 360 and Wii game consoles can stream online video directly to a television however streaming through game console may require additional subscriptions to the game network providers. More advanced computer users can also opt to build their own dedicated home theater PC that connects directly to their television; PC components including cases and media remote controls in are available in sizes that emulate the Roku's small footprint.