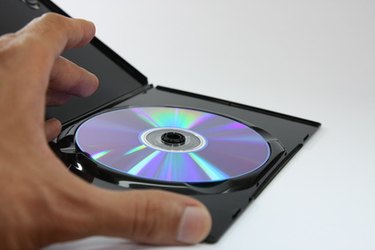 SmartDraw is a visual processing, proprietary software designed to create diagrams and flow charts to incorporate into computer presentations. SmartDraw is most commonly used in conjunction with Microsoft Word and Microsoft PowerPoint to illustrate text. Unlike other graphics files like .jpgs, .gifs, .pngs, .bmps and .tiffs, SmartDraw's file extension, .sdt, is not recognized by standard graphics-viewing or processing software and can only be opened using SmartDraw, Microsoft Office programs or XnView, a free graphics-editing shareware program.
SmartDraw
To open an .sdt file, you'll need the SmartDraw program. A trial version of SmartDraw software is available free for download at SmartDraw.com. After you have the SmartDraw program, you can open .sdt files and export them as .jpg or .gif file extensions, making it possible to share graphics with other computer users who do not have SmartDraw or are not authorized to install it on their computers.
Microsoft Word, Excel or PowerPoint
Since SmartDraw was developed to work in conjunction with Office productivity software, it is also possible to view SmartDraw files by opening them in Microsoft Word, Excel or PowerPoint. Again, you'll need to open the original .sdt file using the SmartDraw program and click the "Export to Excel," "Export to Word" or "Export to PowerPoint" button. This allows you to save a file encoded specifically for those programs, which you can then send to others or open on computers that have Microsoft Office software, but not SmartDraw.
XnView
XnView is a free graphics-editing software program that supports the SmartDraw .sdt file extension. Both CNET editors and users gave XnView a four out of five-star rating. XnView allows you to open SmartDraw files and save them into other, more common graphics file types like .jpegs and .gifs, which are easily editable by a wider range of software programs.