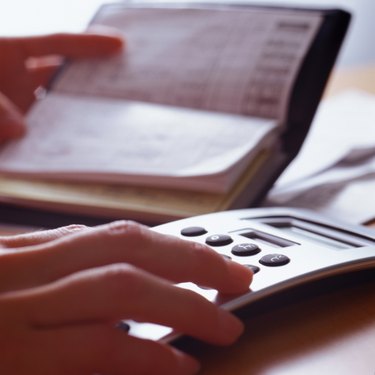 QuickBooks is a computer program that helps businesses manage their financial accounts. There are several different versions of QuickBooks ranging in functionality and ease of use. The program uses one of three relational database management systems. You must choose the appropriate database for your company's needs.
Oracle
Oracle is the most versatile of the QuickBooks-compatible databases. If your company has multiple accounts or handles large numbers of transactions, Oracle is the ideal choice because Oracle funnels data through a central tabular repository. What this means is that your database administrator or financial controller can dictate user privileges and can automate common transaction processes. This gets rid of the need for excess data entry or redundant data storage. Furthermore, the database administrator can encrypt sensitive data and hide or show financial data to users on a "need to know" basis.
MySQL
If the security measures in Oracle don't suit your needs or if you want versatility in terms of the type of computer your company uses with QuickBooks, MySQL might be the best bet. MySQL database has a high level of security and is nearly impossible to hack. The database works on more than twenty platforms, including Windows, Linux and Mac. If you're working across platforms -- with a PC in the office and a Mac at home, for instance -- you'll love MySQL's high level of encryption and ability to work cross-platform.
Microsoft SQL
For the business professional working exclusively on Windows-based computers, Microsoft SQL is a good database for QuickBooks. MS SQL integrates easily with QuickBooks and allows you to handle thousands or even millions of records and transactions. Like Oracle, MS SQL allows the database administrator to give out permissions and control privacy. An unique feature of MS SQL is its ability to automatically backup transactions without the need for the database administrator to manually backup data at the end of the business day.
Tech Disclaimer
Information in this article applies to QuickBooks 2013 software. It may vary slightly or significantly with other versions or products.