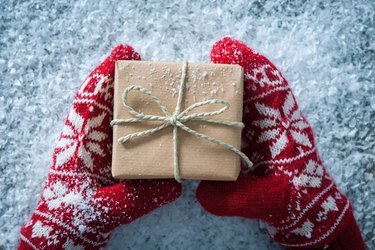 On Christmas morning, kids all over the world wake up to piles of gifts under their Christmas trees (or Hanukkah bushes). Those are the lucky kids—the ones who not only have families who can afford to spend money on toys, but they have homes to put them in. Sadly, that's not the case for all children.
Daymaker is a website that helps kids in need receive the gifts they deserve. The organization works with local charities to deliver the gifts you purchase to kids in the foster care system, kids who are homeless, kids in low-income families, and kids who have other special needs.
Choose the giving opportunity: holidays, birthdays, a recent natural disaster (currently Puerto Rico), or back to school. Click on Find a Child to see the wishlists from kids who are part of the program. You'll see a description of the child, including their age, location, what they love doing for fun, and the local organization working with their family.
For example, Bessie is a nine-year-old from Greensboro, NC who loves playing outside, learning, and arts and crafts. This is her wish list:
You can purchase items from every child's wish list directly from the Daymaker site, or you can sponsor them for the cost of all the gifts (for Bessie, it's $74). You can do the same for siblings.
Daymaker is a beautiful way to help the holiday dreams of so many kids come true. It's also a great way to teach your kids about the importance of giving back and helping the people who need it most.