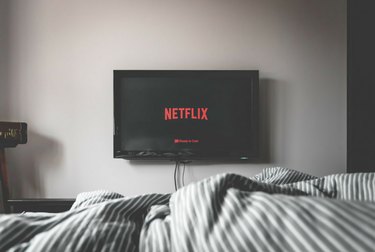 Netflix has thousands of movies and TV shows available for your viewing pleasure. But somehow, you still might find yourself wanting to watch something that's no where to be found on Netflix, and that can be frustrating.
Well, did you know you can request the movies and TV shows you want to see on Netflix? It's super easy, and the company might actually take your request into consideration.
Just follow this link to request up to three titles. Even though you may want to request a title every single day until Netflix listens, it isn't necessary. According to the company, "If you've already submitted a request for a title, you can sit back and relax—we've received your feedback and there's nothing more for you to do. We keep track of all requests from our members, so there's no need to request a title more than once."
But in the meantime, there are plenty of other titles to choose from. Or, you know, there's always Hulu or Amazon Prime Video.