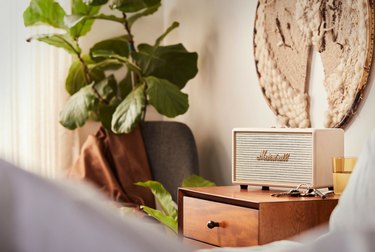 It isn't hard to find a speaker system for your home. But finding a speaker that offers high quality sound, as well as a cool vibe and a rad body that you'll actually want to show off, well that's much harder to come by.
Marshall is an audio company known for its legendary amps, but its home audio speakers are becoming legendary in their own right. Not only does Marshall's Wireless Multi-Room Speaker System make your entire home sound like a live musical event, the speakers look like vintage amps.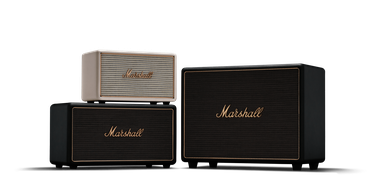 The Wi-Fi connected speaker system allows you to connect to your favorite music streaming services, use them as Bluetooth speakers, or hook up via the 3.5 mm auxiliary cable. You can play music via Wi-Fi, Bluetooth, Alexa, Google Home, Spotify, Chromecast built-in, AirPlay, AUX, and more.
You don't have to purchase more than one speaker to experience the incredible sound, but if you choose to, you can place one in each room for surround sound. The system lets you play any song wirelessly in each room, or it lets you play the same track simultaneously throughout.
There are three sizes of speakers to choose from: Acton is the smallest at $349, Stanmore is the most versatile at $449, and Woburn is the largest and sells for $599. They each come in two colors: black or cream.
You can set up your speakers easily using Marshall's Multi-Room app. "Use it to set up your single or multi-room wireless system, customize your one-touch presets, adjust the intensity of the LEDs, tweak the equalizer or switch between speakers in a matter of seconds."
Click here to check out the speakers.