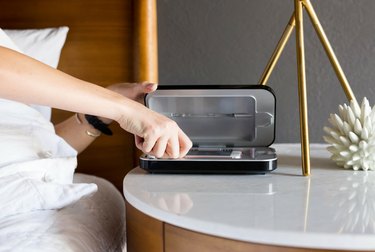 Sorry to be the bearer of bad news, but your phone is disgusting. Scientists at the University of Arizona found that cell phones carry at least 10 times more bacteria than toilet seats. So, unless you're into the idea of thousands and thousands of different types of bacteria hanging out on your beloved device (and subsequently your hands, etc.), you should consider cleaning it regularly.
PhoneSoap is a device that sanitizes your phone for you, killing over 99 percent of germs, and it'll do it while simultaneously charging it.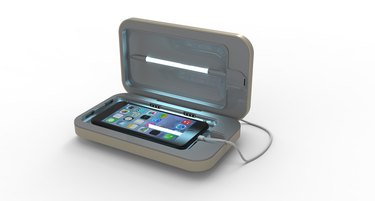 UV-C lights inside PhoneSoap sanitize the phone without the use of heat, so there's no risk of harming the phone. Also, it doesn't just sanitize phones, it can clean anything that'll fit inside: keys, credit cards, etc. (You know your keys are dirty).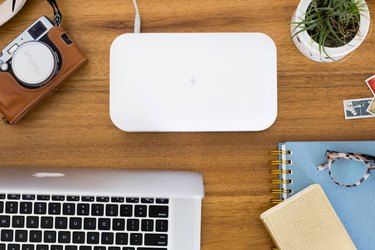 From now through August 10th, PhoneSoap's back-to-school bundle is 40 percent off. For $90, you'll get two PhoneSoap 3s, two shine spray cleaners, and two microfiber cleaning pad packs. And as a pretty cool bonus, the company is donating a portion of each bundle purchase to Autism Speaks. If you don't need the bundle, a single PhoneSoap goes for $60, and it comes in a variety of colors. Check out more info here.