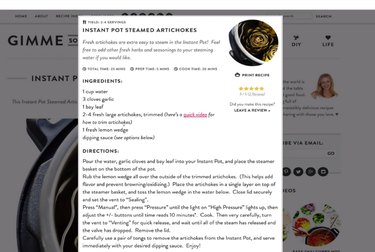 Sometimes you're interested in reading someone's blog about how their love of chocolate zucchini muffins began, and how their children will eat them for lunch, and parents will call asking for the recipe because they're just so good and healthy. But sometimes you just want the recipe without the story, because who has time for all that anyway?
RecipeFilter is a Chrome extension that detects recipes on any webpage you visit and will highlight them at the top of the page. So, instead of scrolling through someone's long-winded story, you can actually spend your time cooking.
Download RecipeFilter for Chrome here.