It isn't easy finding a pair of earphones that have excellent sound quality, are comfortable, actually stay in your ears, and won't break the bank. But we found them.
Phiaton makes high-performance personal audio products, and the company's latest product doesn't fail to impress. As of today, you can finally purchase the CURVE BT 120 NC, wireless and active noise canceling neck band-style earphones for on-the-go listening.
The CURVE has some cool features worth noting: The battery life can last up to 8.5 hours, and you can listen for a full hour on just five minutes of charging time; a noise canceling feature cancels ambient noise by up to 95 percent, leaving you alone with your music or phone call; multipoint connection connects to any two Bluetooth-enabled devices simultaneously; and the earphones are sweat and splash resistant.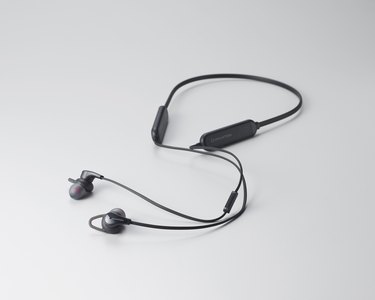 If you aren't a fan of completely wireless earbuds, and if you aren't a fan of staying physically connected to a device, the memory flex neckband option might be the perfect fit for you.