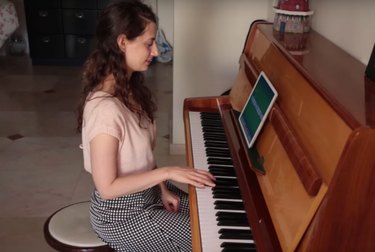 Whether you bailed on your piano lessons as a kid or if you never had the opportunity to play, it isn't too late to learn. Simply Piano is an app that gives you the chance to learn how to play piano at your own pace. And the best part? It's free.
Simply Piano guides you along as you learn to play everything from chart hits to concertos. The app works with any piano or keyboard—your device listens to which notes you're playing through the microphone.
If you hit a wrong key, the app will alert you in a non intrusive way, and when you hit the right keys, you'll receive positive feedback.
There are 25 courses available for different music levels, so if you're a beginner, a pro, or somewhere in between, you'll be able to learn sheet music, sight reading, chords, and technique for the level you're on.