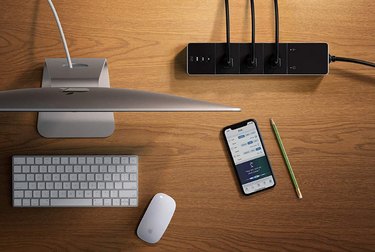 When technology can make life a little easier, you might as well let it. A new smart energy strip from Eve gives you three outlets that can be controlled individually or all at once using Siri, Apple HomeKit, or the Eve app. Using it will make your home more connected, which ultimately makes things easier on you.
Eve Energy Strip allows you to sync your lighting, along with other tech, exactly how you want it. You can trust that your devices will be safe thanks its built-in surge protector.
Using the app, you can track how much power your devices are using by day, week, month, and year. You can even see the projected cost. If you want to save power and money when you aren't using certain devices like entertainment tech, kitchen gadgets, office equipment, etc, you can easily shut them down.
Techwalla may earn compensation through affiliate links in this story.
The Eve Energy Strip is available on Amazon for $99.95.