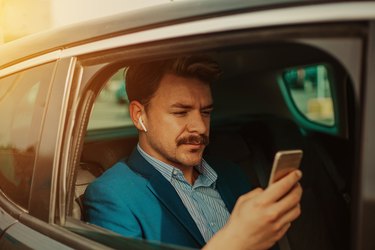 Sometimes you want to chat with your Uber driver, and sometimes you just really don't. The company now offers the option to politely tell your driver you prefer no talking during your ride, but without actually having to say it out loud.
Quiet Mode is now available for everyone in the U.S., but only if you order an Uber Black or Uber Black SUV premium ride. You'll be given the option to select "Quiet preferred," "Happy to chat," or "No preference" when booking your ride.
Unfortunately, if you don't select your preference when you hail your ride, you won't be able to change your mind. You know, like when your chatty driver just can't stop chatting.
The new Quiet Mode is a feature of Uber Black's new rider preferences, which allows users who are paying extra for professional drivers and luxury vehicles to select passenger requirements. Along with Quiet Mode, the new rider preferences include Help with Luggage, Temperature Control, Extended Pickup Time, Premium Support from live Uber agents, Professionalism, and Consistent Vehicle Quality.