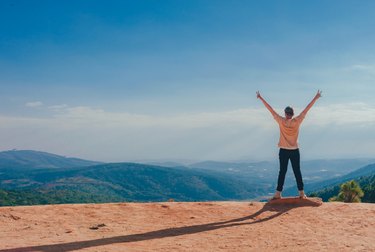 If you love to travel and want to get paid to go on dates, meet new friends, and network, you might want to consider applying for Bumble's new job listing.
Bumble announced that the company is now accepting applications for a Global Connector Bee, AKA someone who will spend up to a year traveling the world while using Bumble Date, Bumble BFF, and Bumble Bizz and write about their experiences via social media, blog posts, and other outlets.
In other words, you'll need to be super single, very ready to mingle, and willing to basically live-document your dating life.
"We are a global company on a mission to connect great people in a kind and empowering way," said Chelsea Maclin, Vice President of Marketing at Bumble. "As our company and community of users continues to grow, it's so important for us to advance our on-the-ground research about the global dating culture so we can optimize our product offerings for new communities and future generations."
Anyone over 18 can apply through June 14th using the Bumble app.