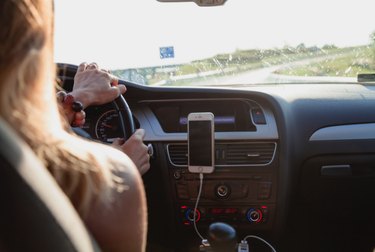 Waze is dedicated to helping you navigate to your location while finding the fastest route. Google announced this week that its Assistant is now available to use in Waze, making your commute easier and more hands-free.
Using voice commands, you can simply say commands like "Hey Google, report traffic" or "Hey Google, avoid tolls" while navigating. The goal being to stay connected and informed while keeping your hands on the wheel and your eyes on the road.
Built-in voice commands have already been available to use in Waze, which can be turned on within the app and used by saying "OK Waze." But Google Assistant can be used to control lots of features in your smartphone, so the change should streamline your voice assistant needs across the board.
For now, Google Assistant is only available on Android phones in the U.S., and no word on when the feature will roll out to iOS.