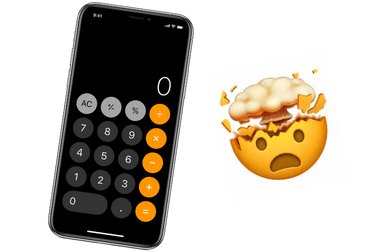 The iPhone has tons of tricks and shortcuts up its sleeve, and it's probably safe to assume that most of us aren't aware of all of them. With the upcoming release of iOS 13, there are sure to be even more tricks coming soon. But there's one little shortcut that exists now, and it can go a long way. And you should know about it immediately.
In the iOS Calculator app, if you tap the wrong number or symbol (which you know happens ALL THE TIME), you don't have to completely start over. To delete the error, all you have to do is swipe from left over the calculator's display. Then you can quickly carry on with your calculation as if no error ever occurred. You can swipe multiple times in a row to delete your previous errors.
Also, to use the scientific calculator, rotate your phone to landscape.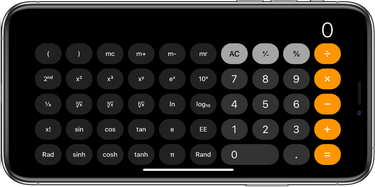 If you already know these tricks, then congratulations, you're just a really great, well-rounded human. But if this is new information, you're welcome.