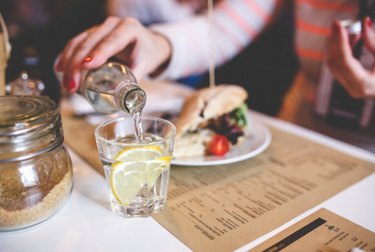 You don't drink enough water. Well, you probably don't. Chances are you think about drinking water way more than you actually do it, which is why this handy hydration app is so important.
WaterMinder is an app that lets you set your water intake goals and helps you achieve them. It shoots you a reminder when it's time to drink water. All you need to do is drink water, tap a button to log your ounces, and repeat the next time you get a reminder.
Reminders can be customized to your preferences. You can change the cup sizes, notification sounds, and calculate your own daily water intake goal. You can also track your progress by viewing a history of the days you achieved your goals and the days you didn't.
The app works with Apple Watch, making logging your water intake even easier. The app is $4.99 and is available for iOS and Android.