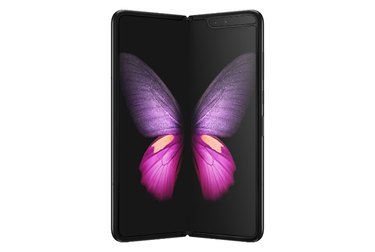 After being put on hold back in April due to issues with its plastic screen, Samsung has announced that its Galaxy Fold will be available for purchase on September 27th.
The $1,980 4G Galaxy Fold will be sold as a carrier-branded phone from AT&T or at select Best Buy and Samsung retail stores as an unlocked model.
Samsung made two major updates for the phone's relaunch. People were mistaking the protective polymer film for a screen protector and were trying to remove it. That film has been moved beneath its bezels. And a T-shaped insert has been added as an attempt to stop debris from entering the phone's hinge.
In addition to the Galaxy Fold, Samsung is introducing the Galaxy Fold Premier Service, a new customer service experience designed to owners of the phone. You'll be able to consult with a Fold Concierge who will walk you through the phone's features, the in-box materials, and the included accessories. You can also use the service to contact Samsung about any issues via video chat, in-person support, or by phone.
Samsung will "unfold the future" on Friday, September 27th.