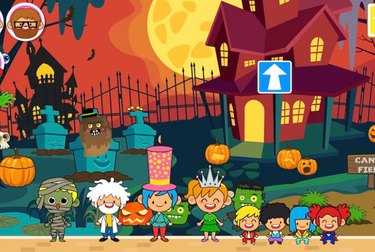 Halloween is a magical time for kids. They get to wear costumes, carve pumpkins, ask total strangers for candy, and embrace the ghosts and goblins lurking around town.
To add to their excitement, check out the My Family: Trick or Treat Town app. It's a pretend play app designed for kids ages four and up. It's spooky, but in an adorable, not scary way.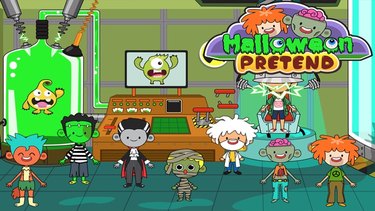 The focus is on a little town full of little kids dressed as vampires, Frankensteins, and other fun costumes. The characters are always smiling as to bring some Halloween fun, but no nightmares.
Kids have control over their Halloween world. They can tap on pumpkins to see their faces change, tap on flowers and watch them grow candy, or tap picture frames that twist and turn. The town is full of Halloween secrets and spooky surprises.