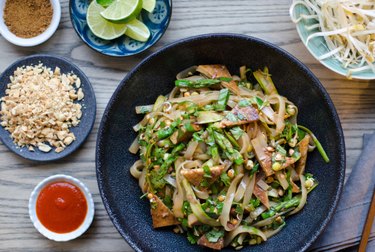 Rouxbe is an online culinary school for anyone who wants to learn how to cook, become a better cook, or learn some new tricks in the kitchen. It's designed for people who love the structure of school and love food just as much.
When you sign up for the school, you gain access to 75 culinary lessons and hundred of recipes created by chefs. There are over a dozen courses, including how to make your own pasta, knife skills, egg basics, how to cook poultry, the art of the wok, and food safety.
The courses are structured and even offer a syllabus, because it isn't school without a syllabus. If you need a little extra guidance (because let's face it, cooking ain't easy), Rouxbe offers chef support and live online seminars to help.
You can choose to watch one lesson at a time or sign up for a course, which can be followed over several weeks or months, depending on your interest and what you have time for.
The general membership is $9.99 a month or $99.99 annually. You can sign up for a 7 day free trial before committing. Click here to get started.