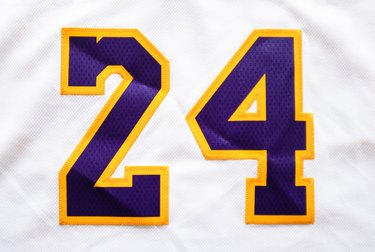 The untimely and tragic death of Kobe Bryant, his daughter Gianna, and everyone else on board that helicopter has left all of us heartbroken—to say the least. When you deeply admire a public figure it's hard to know what to do with your feelings of grief when they're gone.
Talking about it might help, loving your loved ones harder might also help, or maybe you want to send flowers or money to the family as a kind gesture. Since the Bryant family doesn't need either of those things, another good option is to donate to their charity.
The Kobe and Vanessa Bryant Family Foundation "is dedicated to improving the lives of youth and families in need, both domestically and globally, and encouraging young people to stay active through sports," according to the foundation's website. "The Foundation provides financial resources, develops unique programs and raises awareness for relevant issues in order to strengthen communities through educational and cultural enrichment opportunities."
To donate, visit the KVBFF donor page and fill out your information with your donation amount. You can of course donate whatever amount works for you.
Your money will directly benefit the foundation's projects, and it will hopefully help you in your grieving—even if just a little.