As cities begin to reopen, traveling from one place to another is more complicated than it used to be. It's important to know if public transportation is running at full capacity, how crowded a train might be at a particular time, and any other information that could affect your commute. Google Maps has new features that will help you get around safely in the era of COVID-19.
Google Maps now offers relevant alerts from local transit agencies, which can give you a heads up if service has been affected due to government mandates or if a mask is required when using specific public transportation. You can also be notified if there are COVID-19 checkpoints or restrictions along your driving route.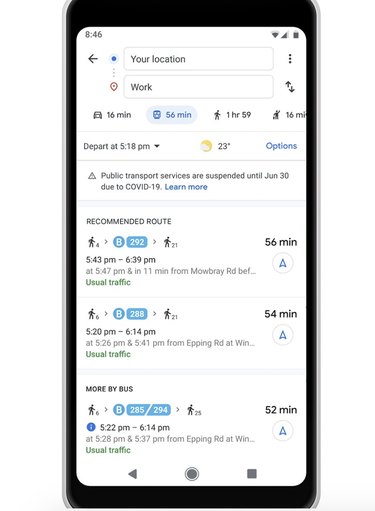 If you're navigating to a medical facility, an alert will pop up to inform you of facility guidelines so you can make sure can get in and out as quick as possible.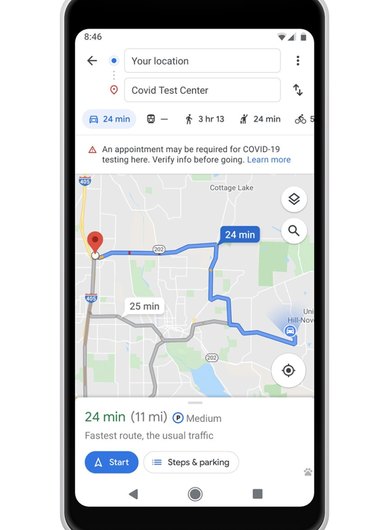 Crowdedness predictions have been available on Google Maps since last year, and now live data is available to check on the crowded levels so you can plan your social distancing accordingly.
COVID-19 continues to spread at rapid rates, so it's important to be equipped with the proper information before venturing out.