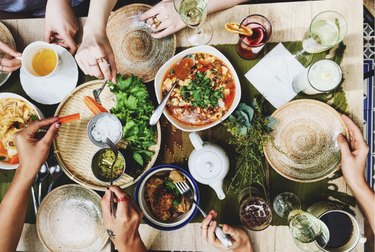 You don't have to be a vegan to appreciate vegan food. Whether you're looking for vegan or vegetarian restaurants in your area, or if you want to find local restaurants when you're traveling, the HappyCow app can help.
HappyCow: Find Vegan Food allows you to search for restaurants based on the city, region, or zip code. You can search for vegan food, vegetarian food, or spots with veg-options. You can also search more specifically for types of restaurants, like bakeries, places that deliver, farmer's markets, food trucks, health stores, ice cream shops, juice bars, etc.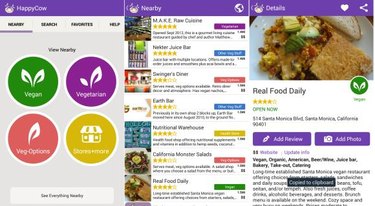 Select the type of cuisine you're in the mood for and the distance you're willing to travel. You can even search based on the highest rates restaurants, most reviewed, price, distance, and what's currently open.
If you prefer to cook at home, the app also offers healthy vegetarian and vegan recipes. Download HappyCow for $3.99 on iOS and Android