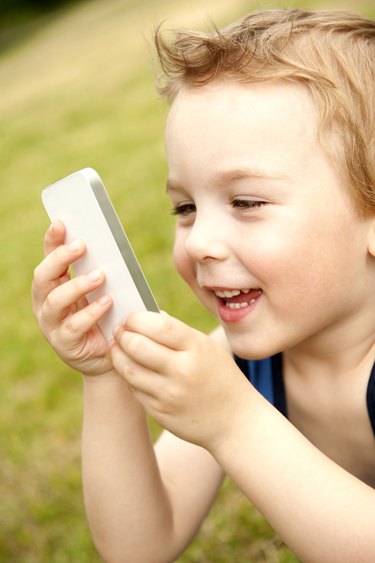 By default, the Apple iPhone's Safari app uses Google as its search engine of choice. With a few taps you can can change Safari's search engine to Yahoo, Bing or Duck Duck Go. Another way to access a different search engine is simply to download an app. Each of these search engines has its own app available in the App Store.
Changing Safari's Search Engine
Step 1
Tap "Settings" from the iPhone's home screen. Scroll down and select "Safari." At the top of the screen are the Search settings. Here, you can select your search engine of choice, as well as enable or disable other search features like automatic search suggestions, spoltight suggestions and whether or not Safari preloads top search results.
Step 2
Tap "Search Engine." In iOS 8, you can choose from Google, Yahoo, Bing, or DuckDuckGo.
Step 3
Select the search engine you want to use. A check mark appears beside your selection. Exit Settings by pressing the Home button. Your selection is saved automatically.
Downloading a Search Engine App
Step 1
Tap the App Store on the iPhone. Tap the "Search" field and type the name of your favorite search engine. Google, Yahoo Search, Bing and Duck Duck Go are all available for free. There are also children-friendly search engines that filter out adult content such as Safe Web for Kids.
Step 2
Download the app. Read the app's description while you're waiting for the download to see what additional features it has. The Google app for example, can be activated by voice, simply by saying "OK Google" into the iPhone's microphone.
Step 3
Launch the app and do a search. Web pages you find open directly within the app, however there is also an option using the Menu or Action icon to send the page to Safari as well.
Tip
Duck Duck Go is an alternative search engine that doesn't track your search requests and doesn't filter results based on previous searches.
In addition to the apps mentioned here, there are a variety of other search engines in the iPhone's App Store. Some combine results from different search engines and present results on a single screen. Some of these are free and others require a purchase. As with any app, read the description and reviews carefully before making a purchase.