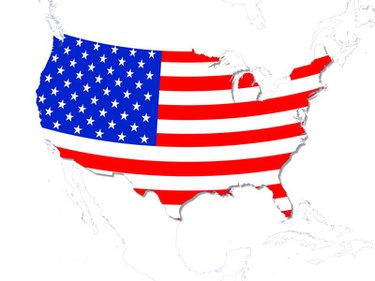 Search engines are becoming increasingly refined, and most now have the capacity to limit searches by country. If you are already in the United States, then Google searches will naturally tend to rank U.S. sites higher. However, if you want to search exclusively for sites locate in the U.S., it's simple to exclude websites which are from outside your search area, thus eliminating non-U.S. sites from your search results.
Step 2
Click on the "Advanced search" option to the right of the search bar.
Step 3
Click on the "Date, usage rights, numeric range, and more" link.
Step 4
Select "United States" in the drop-down menu labeled "Region." (It's almost at the bottom of the list.)
Step 5
Type your search into the relevant search bar, and your results will only include sites from the United States.
Tip
There is also a shorthand way to achieve the same results. Type "location: United States" after your search query in the Google search bar.