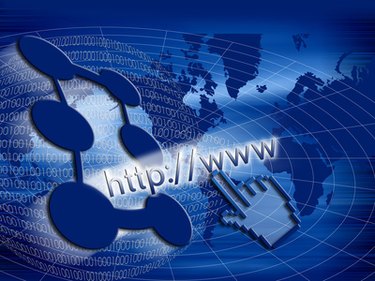 Search engines provide some popular ways of finding information on the Internet. There is a wide variety of search engines and features. Some search engines are on specific websites, allowing visitors to the site to search for specific words or phrases. Others are broader in scope.
Variety
An Internet search can generate a variety of sources for information. Results from online encyclopedias, news stories, university studies, discussion boards, and even personal blogs can come up in a basic Internet search. This variety allows anyone searching for information to choose the types of sources they would like to use, or to use a variety of sources to gain a greater understanding of a subject.
Precision
Search engines do have the ability to provide refined or more precise results. Putting quotations marks around a set of words will bring up results with the exact same words, excluding others. Some search engines, such as Google or Yahoo, enable you to specify the type of web sources to be searched. Being able to search more precisely allows you to cut down on the amount of information generated by your search. Search engines within a website allow you to search information only on that website, filtering out information from other web sources and giving more precision in a user's search for information.
Organization
Internet search engines help to organize the Internet and individual websites. Search engines aid in organizing the vast amount of information that can sometimes be scattered in various places on the same web page into an organized list that can be used more easily.