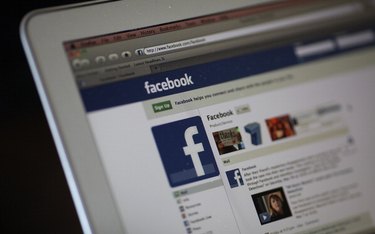 If you lead a wild and crazy social media lifestyle, but hold a job that might frown upon your Facebook postings, or if you're a teacher who doesn't want your students to access your profile, you might want to remain anonymous on the social media site. Although Facebook is a community of over 500 million users, it's still relatively easy to find someone in a random search. By default, your name, profile picture, gender and networks are visible. Limit who has access to your profile in a search engine by configuring a setting in the "Privacy" section of your account.
Step 1
Navigate to the Facebook website. Log in to your account using your email address and password.
Step 2
Click the small drill-down button next to the "Account" tab at the top-right corner of the Facebook page. Choose "Privacy Settings."
Step 3
Scroll to the bottom of the page. Click on the "Edit your settings" link under "Apps and Websites." A new window opens.
Step 4
Click the "Edit Settings" button next to "Public search" at the bottom of the page. Uncheck the box next to "Enable public search" if it is checked.
Tip
After you turn your public search option off, your profile may still be available for a short period because the search engines store this information in caches.