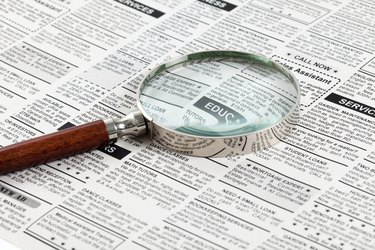 Craigslist has more than 700 local sites in 70 countries, so you're likely to find a classified section for your community. If you're having trouble finding your local listings, authorize the website to use your location.
Locate Craigslist Classifieds
When you visit Craigslist.org, you may automatically be directed to your local listings. If not, you can allow Craigslist to use your computer's location to take you to your local listings. You can also find your own way to your local listings by searching for your state and then choosing the city closest to you.
To post to your local classified ads, click Post to Classifieds in the left panel. To search for something, type keywords into the search box. Otherwise, browse through the types of listings under the community heading.
Posting the same ad to multiple locations is prohibited on Craigslist, so if you can't find what you're looking for in your local listing, you can search in a nearby city or state. Even so, shopping locally is the best way to avoid scams. Scams often come from people not local to your area and include vague inquiries or refusals to meet face to face.